History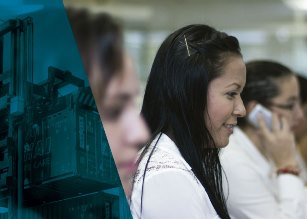 ---
1978
Hugo Herrera receives the Custom Broker´s patent no. 3178
---
1984
The company grows and creates a sister company: Secime HH Comercialización to offer logistic products.
---
1996
Still growing a new sister company is born: Operman wich offers maneuver services in Lazaro Cárdenas
---
1998
After several sister company are created Integrace is born, grouping all the companies into one holding that offers the most complete range of logistic services available in the Mexican Pacific
---
2003
Integrace grows 50% in one year consolidating as the leading company in the area.


2003 a 2004
Hugo Herrera serves as director of the Association of Customs Brokers Manzanillo (AAAPUMAC)
2005 a 2006
Hugo Herrera serves as vice president of the CAAAREM.


2006
It adds a new ship to stores and built a storehouse for minerals management at Lazaro Cardenas).


2010
It starts LTL service to Mexico, Guadalajara, Monterrey and the Bajio.


2011
The company is part of the 10 founding members of the ATREP (Association of Pacific Remote Terminal).
2012
Integrace has established itself as the leader in Customs Brokerage and Logistics in the Mexican Pacific.
2013
Hugo Herrera COMCE serves as director of Colima.
---